Have you ever been to Birmingham or the West Midlands part of the UK? Then you should probably have heard about Birmingham cuisine. Birmingham's culinary reputation is well-known worldwide, with restaurants representing 27 cultures and no less than five Michelin-starred establishments.
It was also the birthplace of Typhoo Tea, Cadbury's chocolate, HP Sauce, and Bird's Custard. With such a rich culinary history, it's no surprise that the city and its neighboring Black Country have produced numerous traditional recipes over the years, some of which are unique to the area and cannot be found elsewhere.
If you plan to visit this magnificent region, we've compiled a list of popular dishes among residents and visitors so that you can enjoy your dining experience in the UK's second-largest city.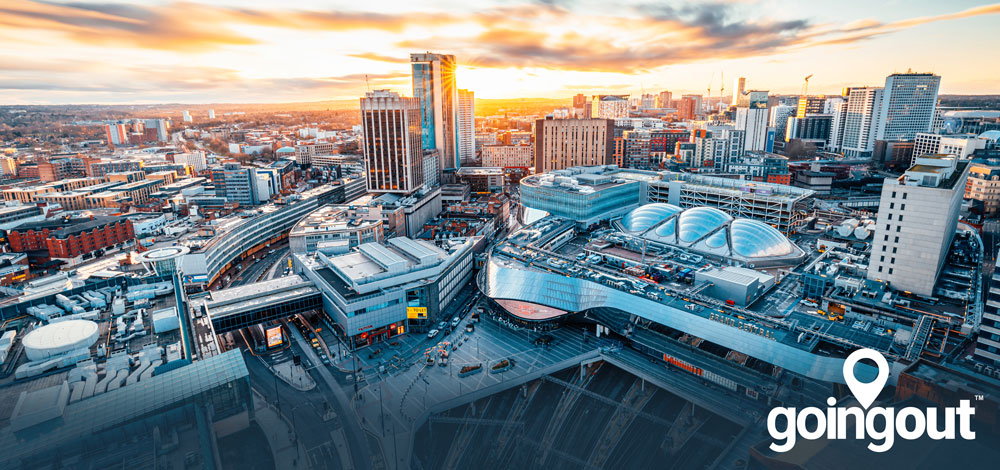 Birmingham is famous for Balti
Balti is a traditional Pakistani curry meal, but it is one of the best foods to try whilst out visiting Restaurants in Birmingham because it was invented here during the 1970s. It is made with native Kashmiri influences but with a flavor twist to appeal to western palates. Birmingham Balti is frequently prepared with meats such as lamb or goat and served in a steel Balti dish.
To be considered a Birmingham Balti, the dish must contain spices such as turmeric, garlic puree, garam masala, and fresh ginger. There are a number of restaurants serving excellent Birmingham Balti across The Balti Triangle. The area, which includes Stratford Road, Ladypool Road, and Stoney Lane, has some of the finest Balti eateries in the city, with Shabab topping the list.
Birmingham is famous for Sushi
While sushi emerged as a simple, fast food alternative in Japan, it is now one of the most renowned cuisines in the world, so much so that you may be spoiled for choice. Sushi and other Pan Asian recipes are becoming even more popular in the United Kingdom. With more than 277 Japanese restaurants in London alone, it's safe to speculate that sushi is taking over the country.
Brits are learning to master proper sushi etiquette and chopsticks when tucking into delightful fish dishes. There are many healthy alternatives, from Maki to Sashimi and Nigiri. Always go to a restaurant that sells fresh fish to get the best flavors!
Birmingham is famous for Faggots
This type of meatball is thought to have originated in Coventry. It got its name because it was initially made with offal and fatty bits of meat that had to be used before they spoiled.
The meatball was discovered by accident when a woman attempted to prepare an Italian meal with minced beef. The result was a tasty dish that has remained popular in the West Midlands ever since! Faggots are traditionally made with pig offal and liver. It can also be combined with minced cut-offs and rolled up in onions, bacon, and breadcrumbs.
Shrewsbury Cakes
These traditional desserts, which originated in nearby Shrewsbury and were quickly adopted by Birmingham residents, are a cross between a biscuit and a cake and bear some resemblance to shortbread.
Many ingredients include dried fruits and a dash of lemon zest for extra flavor, and you can also add a dash of rosewater or a couple of caraway seeds. Several recipes for Shrewsbury cakes from the 18th and 19th centuries have been discovered, though references to the cakes were featured in literature and manuscripts much earlier.
Birmingham is famous for Pork Scratchings
Pork scratchings have always been a popular meal all over the world for centuries. Nevertheless, the British version is believed to have originated in the Black Country.
Families used to rear pigs in their backyards and feed them scraps and cereals to build them up for later meals. No part of the rind was discarded, and everyone had their recipe for it, but it evolved into the crunchy, salty munch we know today.
They have become part of the bar experience since they were first introduced. Due to their energy content, they have even been used on excursions to the North and South Poles, so they can easily sort you out for a night at the neighborhood pub.
Birmingham is famous for Pikelets
Pikelets are thin pancakes popular in many restaurants in Birmingham as well as the entire West Midlands. Non-locals frequently mistake this meal for a crumpet because it is cooked over a slim pan and left to bubble before being spun and flipped to cook on the other side.
Because pikelets lack yeast, they are much flatter than traditional pancakes. Many Birmingham residents enjoy it as a piping hot snack straight from the grill. You may spread butter on your pikelets for extra flavor!
Birmingham is famous for Doner Kebab
Doner kebab, also known as kebabs, is a meat dish derived from a vertical rotisserie. It's generally served as a wrap or stuffed in pita bread to make a sandwich. It goes well with a variety of vegetables, including sliced tomatoes, cabbage, onions, and pickles. It comes with a drizzle of homemade sauces for added flavor.
Doner kebab, originally a Turkish dish, has recently grown in popularity with people Going Out in Birmingham thanks to its easy availability in the city center. It's reasonably priced, especially when you're traveling on a tight budget. It's also convenient to eat on the go because it comes in a wrap.
Malvern Cheese
The Malvern Hills are well known for their stunning surroundings, but they also have another accomplishment to their name. This is due to the west midlands producing some of England's best cheese! The cheese, sold in various stores and supermarkets throughout the county, is made with milk from nearby farmers. The cheese is popular throughout England and has even received recognition for its exceptional flavor!
Finn Cheese
Finn is a double cream cheese produced by Neal's Yard Creamery. Finn is a soft British cheese with a firm texture and a fresh creamy acidity when new. As it ages, Finn softens and develops a more mushroomy flavor from the rind. This rich and tasty white cheese is one of Birmingham's favorites.
Finn cheese is very popular in Stourbridge, an area near Birmingham. It has an unusual appearance due to the holes inside it! It was accidentally created when milk seeped through a tiny opening in an old metal container, causing bubbles to form inside the cheese! The cheese is now made with a unique method that allows the rind to form these tiny holes.
Now that you know all about Birmingham and the West Midlands' most famous dishes, why not plan an excursion to the area to experience them for yourself? This neighborhood has numerous bakeries, cafes, and restaurants where you can sample these delectable treats. They might even motivate you to recreate these regional delicacies at home!