Birmingham is famous for having delicious food, and the tastiest cuisine in Birmingham includes regional specialities that have been enjoyed for years.
These dishes have a history dating back to the 18th century and are still being served to customers because of their delicate and unique taste. The reason is that Birmingham is renowned for having a wide variety of eateries, which is why the residents and tourists are always looking for Birmingham's most famous delicacy to try.
In case you are also looking to find the best delicacies around Birmingham, there are some great suggestions upon which you can give your thought to have a meal. Here are your options.
Miss Myra's Smoked Chicken with White Sauce
One of the most famous delicacies in Birmingham is Miss Myra's pit-smoked food. This is a dreamland for foodies who love grilled and cooked chicken. The chicken cooked here cannot be compared to the taste of any other restauarant in Birmingham. The food from here can be smelled a mile away.
The chicken is surrounded by crisp, golden skin, and you can add its unique Alabama white barbecue sauce to enhance its taste. The sauce is acidic, creamy, and peppery, which are the hallmarks of a great white sauce.
Balti (Balti Triangle)
Another notable dish that you can try as the most famous delicacy in Birmingham is Balti. It is a unique and delicious curry with a twist from Pakistan. A flat steel Balti dish is used to serve the Birmingham Balti, frequently prepared with meats like lamb or goat. A dish must contain spices like garlic puree, turmeric, garam masala, fenugreek, and fresh ginger.
Around The Balti Triangle, many restaurants provide excellent Birmingham Balti. Although balti is a typical Pakistani curry dish, it was created in Birmingham in the 1970s, making it one of the top dishes everyone should taste. It is prepared with traditional Kashmiri characteristics but has been given a flavour twist to appeal to western palates.
Some of the best Balti eateries in the city can be found in the neighbourhood, which includes Ladypool Road, Stoney Lane, and Stratford Road.
Faggot (The Bull Restaurant)
Traditional meatball meal known as faggot is frequently served with mashed potatoes and peas all around Birmingham. You might have tried faggots, most often near Yorkshire, Lincolnshire, and Lancashire. Faggots are also known as savoury ducks, and it is a dish with meatballs made from pork. However, the meal only contains little pieces of pig or cow and no chicken.
It is traditionally made from pig offal, liver, and fatty flesh from the belly. Before being wrapped in bacon, onions, and breadcrumbs, it can also be mixed or muddled with minced cut-offs. We advise visiting The Bull, a venerable tavern and eatery on Price Street, for a taste of authentic faggots in Birmingham.
Birmingham Soup (Purnells at Cornwall Street)
The Birmingham soup continues to be a favourite among patrons, especially on rainy days, since it frequently makes residents think of a memorable event. At Purnell's, a fine-dining establishment on Cornwall Street, you can get one of the best portions of the redesigned Birmingham soup.
It consists of stewed beef and vegetables and is frequently eaten with bread. If you're on a low budget, just stop by any of the neighbourhood cafés to get contemporary takes on this time-honoured dish.
Beef Carpaccio from Bottega (Harry's Bar)
This dish is named after Renaissance painter Vittore Carpaccio, due to which is known as beef Carpaccio. At Bottega, the carpaccio is also a piece of art. The restaurant offers a version with the meat wrapped in north African spices and an unseasoned version. It includes horseradish cream on top of thinly sliced, grass-fed Eye of Round, sprinkled with salt, pepper, curly Parmigiano Reggiano, and local arugula.
Big Spoon Creamery Sammie
Birmingham's most famous delicacy also includes the Big Spoon Creamery Sammie. It goes without saying that Big Spoon has excellent ice cream. The cookies are baked on-site and sliced into thin circles to get the ideal cookie-to-ice cream ratio. Each flavour is freshly prepared on-site using ingredients acquired locally, and it tastes even better when combined with a classic ice cream sandwich.
Doner Kebab (German Doner Kebab on Bull Street)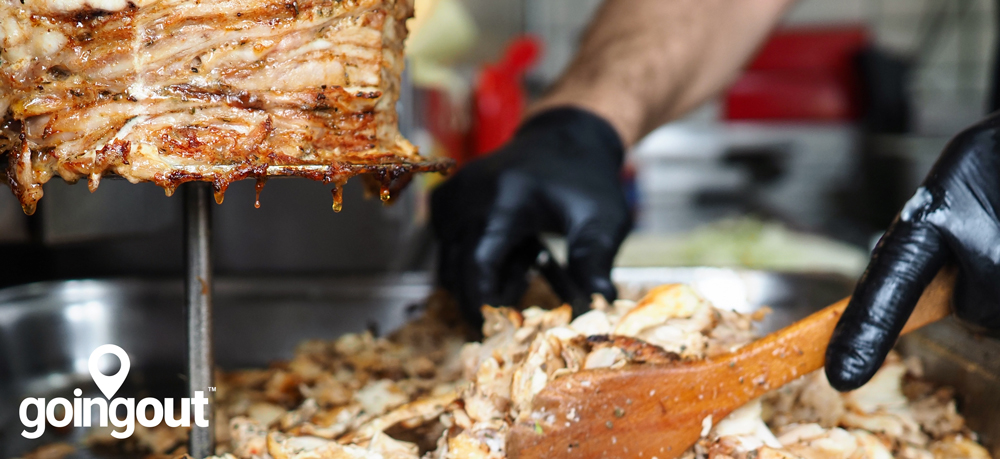 The name "doner kebab" comes from the Turkish word "dondurmek," which means "rotating roast." Donor kebabs are frequently a post-pub favourite and are described as one of the unhealthiest foods you can eat, so they don't immediately conjure images of a full lunch. Even though doner kebabs are frequently regarded as one of Britain's best foods, you should definitely try out this dish at German Doner Kebab.
The German Doner Kebab on Bull Street in Birmingham offers a unique and healthy take on one of Britain's favourite foods. The lean meat is to be served with tomato, lettuce, onion, and garlic sauce and was supposed to be placed inside a pitta pocket.
Malvern Cheese (Malvern Hills)
The Malvern Hills have lovely sights, and they also have lovely cheese! The cheese has a good taste and an exceptional flavour. You have to try this cheese for once in your life. The cheese, sold in various stores and supermarkets throughout the county, is made from milk from nearby farms.
Shrewsbury Cakes (Shrewsbury)
There are many local bakeries and cafes where you may purchase Shrewsbury Cakes. These Cakes are tiny, sweet pastries that are suitable for dessert or as a snack. They got their name since Shropshire is known for its cakes, and Shrewsbury is said to be where this kind of cake was first invented. The good thing is that these cakes are made of sugar, eggs, flour, butter, and lemon zest, making it for most people to consume.
Sunday Roast (The Old Joint Stock Pub)
A Sunday roast is famous for most people living in the UK with their family and friends. The reason behind its popularity is that it is a traditional British dish that is honoured in pubs. Many pubs provide a nut or mushroom version of the roasts to accommodate vegetarians and vegans.
There are several fantastic Sunday roasts to choose from in Birmingham, but for something more traditional, The Old Joint Stock Pub in the city centre is the best place to have the most famous delicacy in Birmingham.
Cafe Dupont's Fried Chicken
If you are a fan of fried chicken, you can try something tasty at Café Dupont. They serve the best Buttermilk fried chicken. It is served with grilled crookneck squash and creamy truffle mashed potatoes. You will get a fried juicy chicken with tender, and it is covered in a crispy golden-brown breading. This is the greatest fried chicken you'll ever taste, thanks to the addition of a luscious lemon beurre blanc towards the end of the dish.
Pork Scratchings
Pork scratching is another option as Birmingham's most famous delicacy. They are created by deep-frying pork skin, mildly salting it, and then offering it at bars with peanuts and crackers. Pork scratchings are typically only cooked once. Thus, there may occasionally be textural irregularities. For instance, it's possible to obtain pork scratchings that are all in one piece, very firm, very soft, and possibly covered in pig fur.
Although it is believed that Birmingham is where pork scratching first appeared, it is now a well-liked bar snack throughout most of the UK.
Finn Cheese (Stourbridge)
A dairy product called Finn cheese is produced in Stourbridge, which is close to Birmingham. Because of the holes within, it has a peculiar little appearance. The cheese is made employing a unique method that enables the rind to form these tiny holes. You will find it very good and pleasing in taste.
When milk accidentally leaked through a tiny hole in an old metal container, it accidentally formed bubbles inside the cheese. The taste is unimaginable, and you will find this Finn cheese to be the best thing you've had.
Savoury Duck and Peas (The Bull)
An old-fashioned English dish, particularly in the Birmingham area, is a flavorful duck with peas. They are typically cooked with pork; however, some chefs have developed more standard versions of the classic dish. Using breadcrumbs, ground pork, offal, and onions, savoury duck is a meatball encased in bacon. They typically come with mashed potatoes, peas, and a generous helping of gravy. The meal is served at restaurants throughout Birmingham, including The Bull.
Conclusion
This was a discussion about Birmingham's most famous delicacies. We have discussed several dishes and places where you can find good food and satisfy your appetite. For more details, see our town & city guide to Going Out in Birmingham page or leave us a comment below.