Birmingham may surprise you if you are searching for a modern and vibrant LGBT-friendly community. Centred along the traditional Hurst Street, the Birmingham Gay Village is a thriving force of businesses, entertainment, and culture all at once. Why does it have thousands of visitors every week? Let's take a closer look and find out!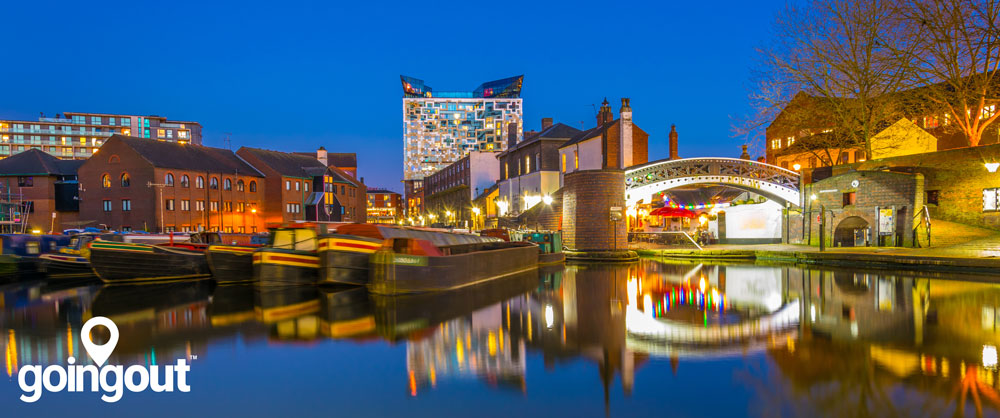 Hurst Street: A fit location hosts a fit celebration
Situated in Central Birmingham and next to the Chinese Quarter, Birmingham's Gay Village parades in the hottest spot: Hurst Street. You can find some of Birminghams best restaurants, bars, shops, and hotels there. However, long before the main street hosted the annual celebration of Birmingham Pride, it was first nurtured by history, architecture, and automobile design. Here's a fun fact not every tourist knows about! Hurst Street was home to the Fisher & Ludlow factory from the 1930s, a well-known British automobile manufacturer.
A bit of history for a bit of fun
The Birmingham Gay Village, as we know it, was first popular back in the 1990s. But it had to come a long way before becoming the renowned district it is today! Before karaoke bars and drag queen shows, the entire area was a small warehouse district with a few businesses in the 1950s. However, it wasn't until the arrival of the revolutionary 1980s that everything started to find its unique place and purpose. And Hurst Street was at the heart of it all. Along with gay rights and liberation movements came freedom and lots of celebration. Thus, the Gay Village was born for all the world to enjoy.
Always Pride, never prejudice
Not many neighbourhoods, or 'gaybourhoods', can say they are the top choice to host a gay pride festival. There's far too much to be proud of in the Birmingham Gay Village! Birmingham Pride is the UK's largest two-day gay pride festival in the world. This annual festival offers a weekend filled with celebration, expression, and acceptance. The mood is set with plenty of music, dance and street performances that captivate everyone and everything. It's estimated that this major event will bring roughly £15 million to the city's economy. Not too shabby for an economic boost of confidence!
Are you up for it?
Due to its popularity and charm amongst the growing LGBT community, friends, and supporters, the Birmingham Gay Village is up for major improvements to enhance outdoor and indoor entertainment. You can find everything for a fun and enticing night or day, from historically acclaimed bars such as The Nightingale (A.k.a. The Gale, for over 50 years) to the biggest Pride parties in the world. It's a scene you definitely do not want to miss!
Far from being just a fun place to be around, the Gay Village has proven that cultural values and initiatives are always celebrated. There are lots of things to do and experience! Some of the surrounding attractions are the Bull Ring shopping centre, the Birmingham Hippodrome (a theatre in the Chinese Quarter and the home stage of the Birmingham Royal Ballet), and of course, the Chinese Quarter itself. Tourists love taking pictures at The Pagoda in Holloway Circus, a traditional landmark. You can visit it on your way to your favourite pub!
And let's not forget about the Balls!
Sure, the Gay Village offers coffee shops, late-night pubs, ace drag shows, and cabarets. But it hosts two other major Pride events! The Gay and Lesbian Pride Ball has taken place every spring since 1998. It's an opportunity to celebrate diversity and love whilst raising awareness and funds for AIDS and HIV charities. It's important to remind ourselves of these valuable causes and carry on with these social initiatives.
Now, if you are all about Christmas, you cannot miss the Christmas Ball! This ball represents another exciting event to support gay rights and fundraising activities, all in good fun and with a Christmasy spirit.

Where to Meet & Cheers
Whether you fancy an easy night at a pub or an exuberant dance at a nightclub, the Gay Village has plenty of options to choose from. Let's have a quick look at some of most famous venues to visit when Going Out in Birmingham!
The Nightingale:
As previously mentioned, 'The Gale' has lots of history within its walls. As the oldest gay nightclub in Birmingham, some consider it to be a sort of right of passage. It's a must! Impressive music shows, disco-themed bingo nights, and an ambience ready to enjoy a drink on the terrace. Not to mention its unique artwork created by local queer artists, which gives it an extra allure.
The Missing Bar:
For a top-of-the-notch night, you simply must get to the Missing! An intimate yet full of personality small venue that hosts DJ nights and major drag shows. Its Victorian design brings us back to the 1800s and makes it a proper party bar to join in and celebrate life. If you love mojitos and daiquiris, you can create your own right there!
Equator Bar:
If partying is not your cup of tea, but you still wish to have fun, this lounge bar is for you. A welcoming and relaxed atmosphere surrounds every person that visits the Equator. It's truly where comfort and style meet at their best! Perfect for meeting people, friends, and home to the trans community.
Sidewalk:
As one of the first openly gay bars, the Sidewalk building had had many names since its creation in the 1930s, when it used to be a car showroom. Now it offers diversity in and out! As a restaurant and bar, it's also the proper place for conferences and fundraising events. Certainly the best of both worlds!
The Loft:
If you have ever wondered where to enjoy an open-all-year garden, the answer is right here. Located on Bromsgrove Street, this venue is perfect to start your day with a delicious cocktail and homemade nibbles. The Loft offers an award-winning and weatherproof garden! You might even try their 'What's the worst that could happen?' cocktail, featuring whisky, amaretto, and cherry brandy. What a delight!
Good change is always fit.
As most of its buildings and venues have shown over the decades, the Birmingham Gay Village is living proof that good change is always positive and inviting. No matter the name or the origin, a building can be leveraged by willing people trying to express themselves and help others do the same. This is the case of the Gay Village, right in the centre of Birmingham. Next time you're in the second-largest city in the UK, make sure to stop by. There are plenty of options for every quid and taste. And it's certainly a pleasure to experience it amongst friends and loved ones!