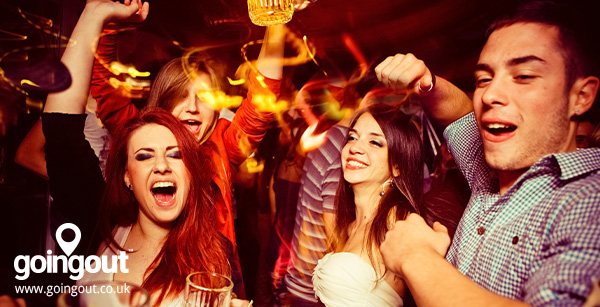 Let's take a look at the best cities in the UK to find the best nightlife.
As you grow older, more responsibilities come your way. However, although there is a need to meet these expectations, including paying bills on time and meeting that work or school deadline, do not ever forget to unwind and destress once in a while.
If you are in the United Kingdom, here is a list of the best party cities in the UK that you can explore for a good night out:
1. Partying in Newcastle
Newcastle city centre has some of the best nightlife in the UK.
Being the most populous city in North East England, Newcastle is also popular for its nightlife. There are numerous clubs in the city and huge bars where people gather and seek entertainment whenever they want. This is the perfect party place for people who enjoy crowds and the noise of the city and why its one of the best party cities for nightlife in the UK
Popular bars, live music venues and restaurants in Newcastle where you can party include Jesmond, The Gate, Bigg Market, the Diamond Strip, Quayside, and Bigg Market. The lively locals will never bore you and will surely make you feel like you are one of them. This city is always alive, so you will not have a hard time blending in when there is an engaging social atmosphere everywhere you go.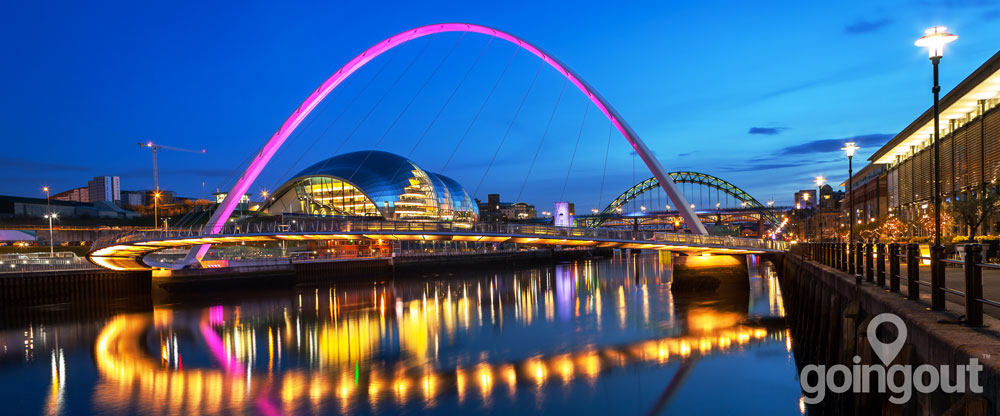 View the best bars & restaurants in Newcastle
2. Nights out in Manchester
Manchester city centre has superb party venues and some of the UK's best nightlife
Another amazing city that is renowned for its nightlife in the UK is Manchester. Known as a musical city, there is no place for whiners in this area because this city is all about music and parties. For the student district, you can head to Oxford Road where you'll find the Deaf Institute having bars and live music which you can enjoy without putting out too much money.
The city is the proud host of two prestigious football teams and many bars pay homage to them with their decor. Manchester is the city of two's also having two separate gay villages.
Manchester has a huge alternative scene with edgy underground clubs, separate gay villages and more gay clubs than most other cities. The influential gay bars in the city center offer a fantastic and diverse night out, you simply must experience the very best nightlife in the city's crazy clubs.
However, if you are looking for a brighter and louder atmosphere, you can head to Spinningfields where you can drink the classiest cocktails of your life in the upmarket bars. Exploring Canal Street is also an option since there are several pubs and cocktail bars in the area that you can visit. Some more places you can visit include Northern Quarter and Deansgate.
Manchesters Northern Quarter is an area of central manchester that is famous for pubs, bars and nightlife; you will often find club nights packed in the Northern Quarter hosting iconic weekly parties at some of the world famous clubs. This area of Manchester boasts some classy cocktail bars, classic chain bars, great live music venues that have played host to everything from a legendary rock band to an eclectic mix of modern groups, alternative hip hop beats and even jazz clubs are on the scene.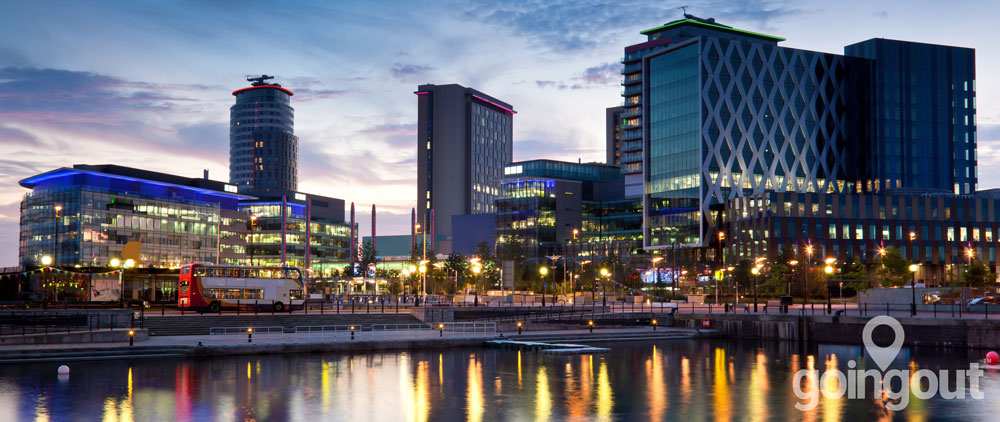 View the best bars & restaurants in Manchester
3. The best bars in Bristol
Bristol has some great bars and many old school pubs for a great night out.
For a cool stroll around the city to find the best pub that suits your mood for the night, Bristol will surely accommodate you. Deemed as the clubbing capital of the South West and one of the UK's best party cities, Bristol has no place for dull moments and drab people.
Bristol has everything you need for your night out – comedy bars, live music, boat parties, LGBTQ+ friendly bars – name it, and they have it! To set up the mood, you can stop by the waterfront area for pre-party drinks before heading to your main destination for the night!
Motion is a famous nightclub in the area known for having globally-renowned DJs featured almost every night. For a fancier evening, you can do boat parties in Thekla and The Grain Barge.
Some of the best night life in Bristol can be found around Bristol docks, or Bristol harbour as it is often referred to. This area is full of fantastic restaurants serving everything from fine dining, seafood, steaks and Mexican street food. Surrounding the restaurants are a number of great bars making Briostol one of the best party cities in the uk.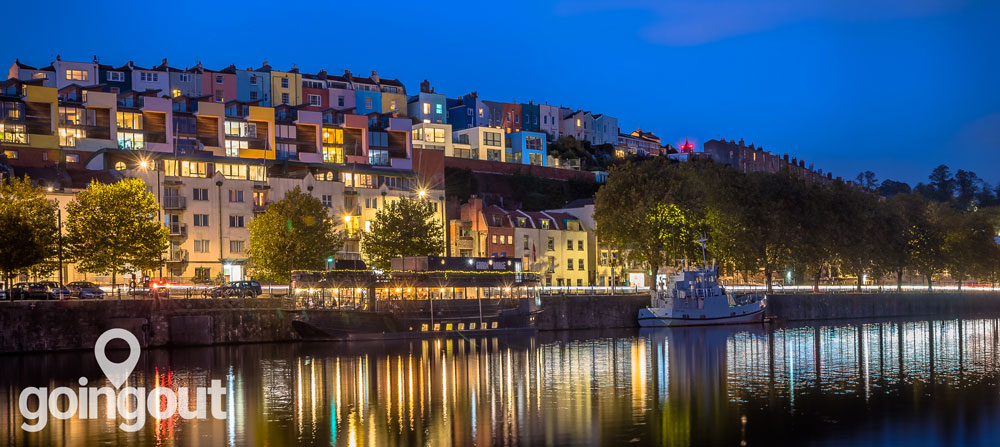 Find the best bars & restaurants in Bristol
4. Love the night in Liverpool
Liverpool was always going to be in our top 10 best party cities in the UK.
No party person has not gone through Liverpool and lost themselves in the nightlife and live music. Mathew Street and Merseyside are the most famous party destinations for going out in Liverpool.
In Mathew Street, you will find the Beatles' birthplace, the classic Cavern Club. This club, which hosts live music all day, is one of the reasons why Liverpool is one of the best party cities in the UK with some of the very best night life.
Other places in the area that you can visit include Albert Docks, where you can find classy bars and fancy cocktails to fuel up your night. If you are in the area on a Saturday, you can also experience the experiential show held each week at Alma de Cuba.
Another cool club you can visit is the Elektrik Warehouse which is a former factory that now offers music on three floors for its visitors.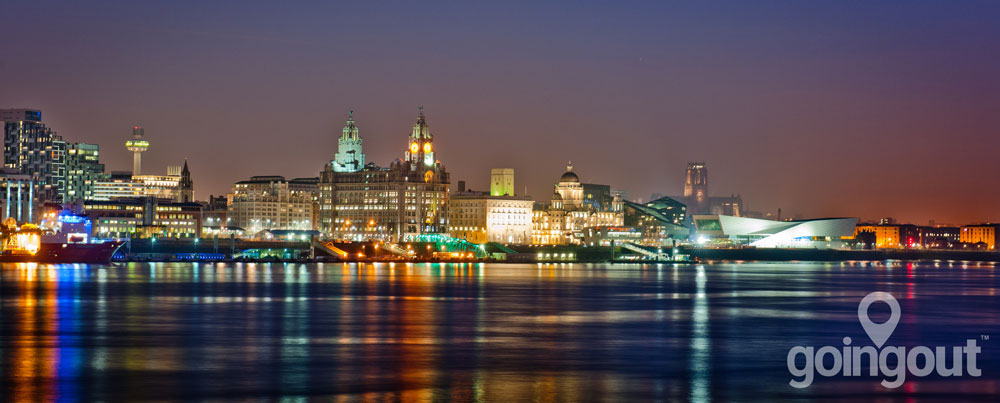 View the best bars & restaurants in Liverpool
5. Living it up in London
The capital city boasts some of the best nightlife in the UK
Of course, London has the most choices for nightlife in the UK. You do not need to worry about finding the best bar or club in the capital city to suit your personality. The nightlife is so vast and sprawls accross the city, there are several wolrd renowned clubs and bars around the city catering for all types of different personalities.
You will surely find something you love in this area for this place contains the oldest historic structures to the most modern buildings you can party at.
The downside of London being the most diverse city in the UK is the price you have to pay to be able to experience the nightlife in the city.
A good thing to do is to plan ahead and identify the best ones that you want to visit. Here are some options you can consider on your visit: Brixton, Soho, Camden, Kensington, Shoreditch, and Hackney.

View the best bars & restaurants in London
6. Lively nights in Sheffield
Fun nights out in the bars and clubs of Sheffield.
The Arctic Monkeys, The Human League, Pulp – these famous musical icons all came from Sheffield. Need I say more? Yes, this is one of the best musical places in the UK! And, of course, with music comes the great party scene.
West Street is the most famous party destination in Sheffield. Being the biggest and busiest street in the area, a lot of locals and tourists make sure they experience nightlife in West Street because you get to taste the most amazing drinks and be entertained by sing-along music for a cheap price!
West Street has everything you need for your night out, but if you want to have a calmer or smaller crowd around you, you can always head to Carver Street.
A little less busy than West Street, Carver Street also houses several live music clubs and bars, which might be smaller than those in West Street, but you'll definitely find a place here for a night out in Sheffield. This is the best thing about Sheffield – it is both inclusive and exclusive.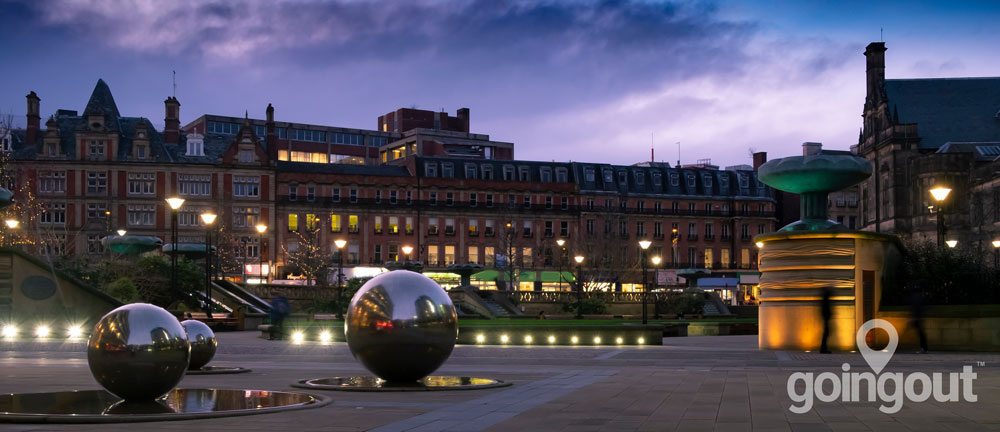 View the best bars & restaurants in Sheffield
7. Going out in Glasgow
Looking for a good night out in Glasgow.
Perfect for barhopping, Glasgow can offer you the best night of your life with its bars and clubs located near one another. This is the perfect city for you and your friends, and even for the people you will meet along the way!
Take a sip of the best cocktails and drinks in each club and hop on to another to quench the party thirst you've been having for days, weeks, or months.
Some notable streets you can visit are West Regent Street, Bath Street, Sauchiehall Street, and Union Street. These streets are full of people also looking for the best night of their lives and those who are just up for good talk and good beer.
Hit up Subculture at Sub Club, too, to experience one of the most famous nightclubs in the world! While in the area, do not miss the chance to have a taste of Scottish Whisky because if not, have you really gone to Glasgow? Glasgow is a clear contender for offering quality nightlife in the UK.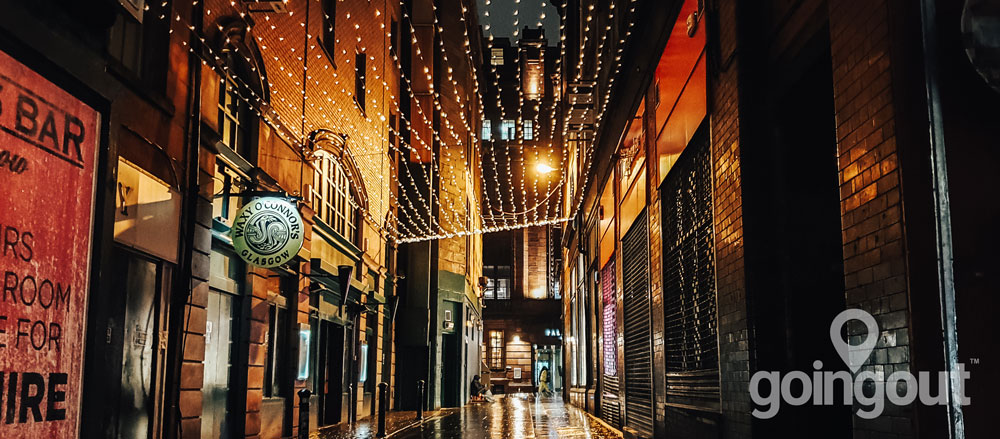 View the best bars & restaurants in Glasgow
8. The largest bars in Leeds
Leeds is one for the best party cities in the UK by far.
A big fan of bars? Search no more for Leeds has every bar you are looking for – sports bars, gin bars, dive bars, cocktail bars, swanky bars, independent bars, anything bar, you-haven't-heard-kind-of-bar bar, these can all be found in Leeds!
In a place where the atmosphere will make you feel alive and comfortable at the same time, Leeds will surely give you a memorable experience in the city and why we name it as one of the best party cities for nightlife in the UK
Living it up in the city of Leeds.
Call Lane in the city centre is the best destination for your night out since this place houses the best clubs and bars in the city. One of the underground havens in Call Lane is Wire which hosts amazing club nights and offers budget-friendly, sugar-filled alcoholic drinks.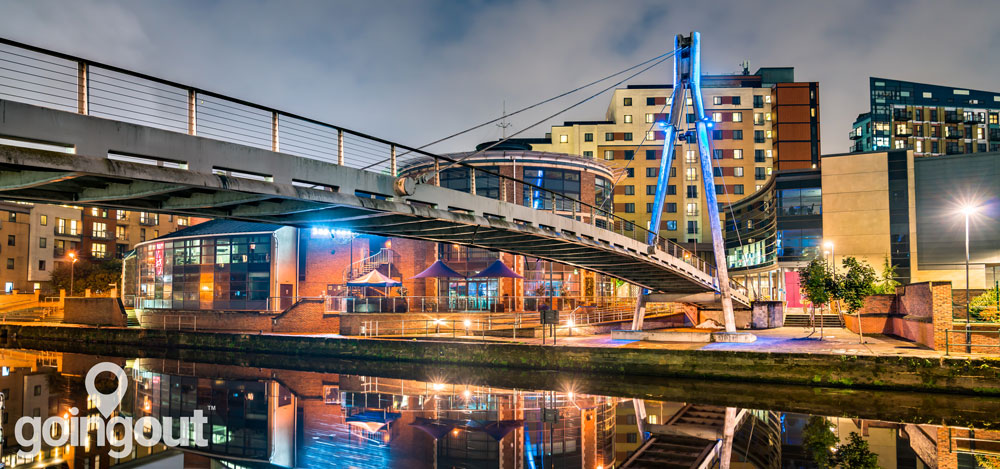 View the best bars & restaurants in Leeds
9. Cocktails in Cardiff
Party cities don't come much livelier than a night out in Cardiff.
Another best night out city in the UK is Cardiff. This is the best place for you to lose yourself while dancing with other people lost in the crowd.
You do not have to care about a thing while in Cardiff; everyone is just up for a good night in this city. The bars and clubs are packed with students, locals and the Welsh have their own unique way of making everybody feel welcome with some of the friendliest nightlife in the UK.
There are a lot of clubs and bars in Cardiff that offer fun nights coupled with cheap drinks, and some of them are found in Cathay's student district.

Who fancies a Pub crawl in Cardiff?
A pub crawl is another great idea for your night. With enough confidence and overflowing courage, start off at Canton Mile before hopping to Cowbridge East. From there, finish the night at Westgate where you can party all you want and mix yourself with the crowd.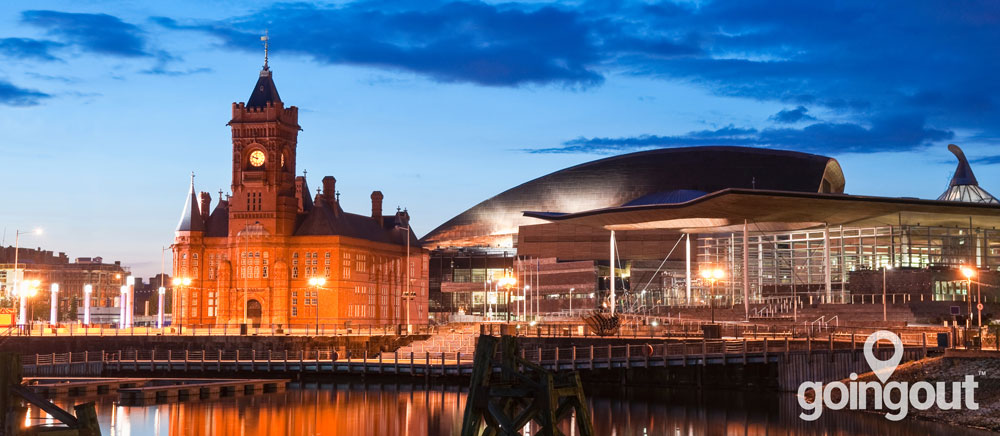 View the best bars & restaurants in Cardiff
10. The best bars in Brighton
Brighton easily makes the top 10 best party cities in the UK.
Boasting about its partying heritage, Brighton is definitely on the list of the Top Party Cities in the UK. With a high standard of what a party city should be, Brighton does not let itself slip with its beach bars and fancy restaurants that attract a lot of locals and tourists, plus quirky additions to the scene with speakeasy style bars, themed bars, sports bars and some of the best club nights.
Known as the UK'S gay capital, Brighton proudly houses phenomenal LGBT clubs which can be mostly found at Kemptown. Brighton also rose Fatboy Slim to fame, so you know this city won't let you down when it comes to the best night of your life!
Another notable club in the city is Club Revenge, which has been existing for more than 25 years. Karaoke is also available in almost all the bars in the city, so you do not need to worry about your beautiful voice not being heard by the people in the area.
Of course, fancy can always get fancier, so you can visit the Shooshh or Patterns for a more impressive taste of the city.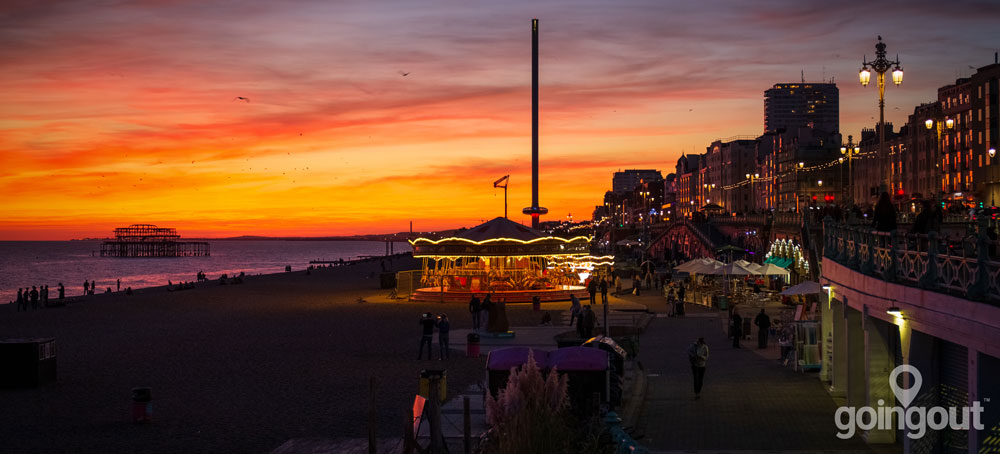 View the best bars & restaurants in Brighton
How many of the best party cities in the UK will you visit this year?
Don't let stress eat you up and drain you from having the best years of your life! There are a lot of places you can visit and things you can do, especially here in the UK. It's not bad to work and work and work, but you need to keep in mind that you always deserve a night or day out some days in a month!
To discover the best pubs & restaurants across the UK, check out our Town & City Guide